New Starters For Reception & Nursery
New Starters For Reception & Nursery
11 August 2020 (by Ben Kilburn (MrKilburn))
Could we please ask our new starter parents for nursery and reception to check your email (including junk and spam) for an invite to Class Dojo. Information about starting in September will be posted via Dojo on Friday.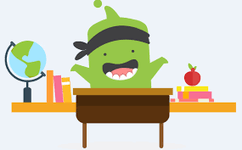 It's great to see that lots of parents have joined our Class Dojo, it is a fantastic tool for communication between school and home but there are lots of pending invitations for our New Reception and Nuresry intake. Everybody has been sent an email to the address that they have provided which includes a link and instructions for accessing your child's dojo. Unfortunately, these are quite often placed in the junk or spam folders so please check here in addition to your inbox.
If you are having any difficulty accepting or locating the email invite please send a message to receptionclass@rlhughes.org.uk and we will do our best to help.
Information regarding our opening in September will be sent to you via Class Dojo on Friday to give everybody a chance to connect.
Rest assured that we are hard at work in school getting ready for you wonderful children to join us. We will be adding pictures and videos to the new starter section of the website each week. There are already some pictures of Nursery and Reception, in addition to a story read by Mrs Smith and Mr Kilburn.