Opening on the 8th.
Opening on the 8th.
23 February 2021 (by Ben Kilburn (MrKilburn))
We're looking forward to welcoming all of our children back on the 8th.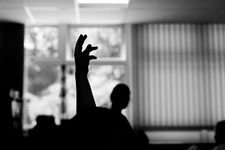 You have all been amazing at remote learning, so please keep on working hard. Once we have reviewed the new guidance, we will be able to update you properly. Keep your eye on Class Dojo. Thank you all for your continued support.
As always, we will be deferring to the government guidance which is available to read in full - https://www.gov.uk/government/collections/guidance-for-schools-coronavirus-covid-19