Internet is down - no newsletters
Internet is down - no newsletters
17 May 2019 (by Ben Kilburn (MrKilburn))
Due to problems with the server we cannot send the newsletter out today. We will send it out as soon as possible.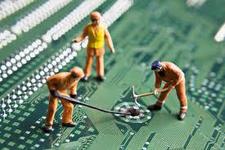 The server has broken this week. Technicians have tried to fix it but unfortunately this will not be possible. We will be having a new server fitted and installed next week but we are unsure when this will be sorted. This means that there is no centralised internet access within school.
This means that you may have difficulties with Class Dojo (points and messaging), email and newsletters.
Please bear with us as we get this sorted.
The phone lines remain unaffected.
Thanks