Y2 to Y3 transition meeting (Year 2 parents only)
Y2 to Y3 transition meeting (Year 2 parents only)
25 June 2019 (by Ben Kilburn (MrKilburn))
Don't forget that the Year 2 to Year 3 transition meeting will be held tonight in the Junior Hall after school.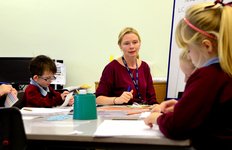 Directly following school this afternoon there will be a meeting held in the Junior Hall for the transition from Year 2 to Year 3. There will be lots of information about what to expect next year given to the parents. The children are also welcome to come. They will be taken out of the hall and spend some time with their new teacher before they go for their transition lessons. It will also be a good opportunity for you to ask any questions that you may have.
Please don't panic if you are unable to attend as we will make the slides available to you following the meeting.