A Letter from our Headteacher for parents
A Letter from our Headteacher for parents
25 March 2020 (by Ben Kilburn (MrKilburn))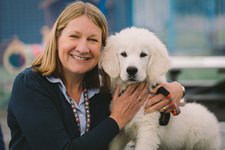 Dear Parents and Carers
I hope you are all well. I understand that we had to abruptly end the school term last Friday and I know that it was extremely difficult for us all to comprehend.
We find ourselves in completely new territory managing a situation that has never happened and we thought would never happen in our lifetime. This has brought about lots of different emotions in people and some of you are understandably stressed and worried about how you are going to 'home school' your children over the forthcoming weeks and months.
Please let me help by alleviating a few of those worries.
Firstly this is an emergency situation affecting the whole world and this is not normal 'home schooling.' You can only do what you can do and everyone is trying their best including me. There are no right and wrongs. As a school we were thrown into this situation with less than 48hrs notice, we haven't planned or trained for this.
Teachers were literally trying to do their best by sending home lots of things on Dojo and lots of links to different activities.
If they work then great, if they don't then don't worry pick and choose what you do. All of the teachers just want to be reassured that they did their best at a really critical time.
So with that in mind please remember the following:
 You are the first and best educator of your child, if your child won't engage in the things that are posted on dojo or sent home then please don't worry. We know that some children will love doing these activities and we know that some children would prefer to be playing in the garden, baking, watching
YouTube or doing handstands in the living room. Just let them, don't stress or worry about it.
 Your child will not fall behind if they do less that others say they are doing. That's why we have schools and teachers in the first place. We will sort all of that out when we get back.
 All learning is valuable, playing with Lego, baking, singing, dancing, games etc. are all just as important as written
worksheets.
 If you have a few children at home at different ages and stages and education then try to get them to do as much independently as possible but don't stress as its hard, relax and try to get them to do things together such as free writing or playing games.
As head teacher I would suggest that you use these forthcoming weeks and months to do the following:
 Some practical maths via baking, maths games, counting, tables practice.
 Lots of reading; either independently or sharing stories / books with siblings.
 Some art / craft activities if you don't mind the mess.
 For the younger children lots of imaginative free play.
 Some form of physical exercise every day.
 Lots of talking and listening to each other.
The main message here is to enjoy this time you have with your children, turn it into an opportunity to do things you may have not done due to the busy lives we lead.
Finally the saddest part about last week was not having a chance to give our fabulous Y6 children the send off they deserved. Please rest assured that we will find an opportunity to do this in the forthcoming months so that they know how much they were valued and loved by us all.
Please look after yourselves over the next few weeks. You are doing a great job. Ensuring your children are happy and healthy is your prime goal. Keep yourselves stress free, smile at your children and tell them that this will pass and that there are better days ahead.
If you need any more information please telephone the school office. The office is open from 8am until 1pm daily over the next few weeks or you can email me on MMiddlehurst@rlhughes.org.uk. I will endeavor to help
in any way I can.
Take care and see you all soon.
Mrs. M Middlehurst
Headteacher.